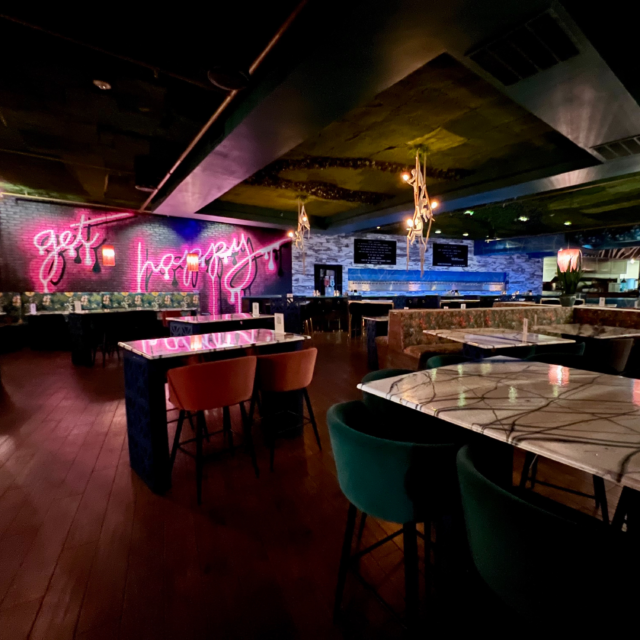 That's right, THE Kate Gerwin. Known for the Netflix series Drink Masters, Co-owner of 2 time Spirited Award winning Best New U.S. Cocktail Bar, Happy Accidents and Tales of the Cocktail Dame Hall of Fame Inductee. That's not all, but we just didn't have enough time to get into everything no matter how much we love to talk.
Jump into the episode as we talk to Kate and dive into reviews of Happy Accidents and unearth her advice on how to properly treat employees, create a successful business model, develop a winning cocktail program, and be a more passionate defender of the people you care about.
Cocktail: Naked and Afraid
Behind Bars with Bill: Mental Health and Having a Stake in the Game
Shout outs: Bill: Itzi. Brad: Bill, Kate: Sean Kenyon
Reviews:
Happy Accidents (3.5), Albuquerque, NM
3 Stars Yelp 9/2022
My husband and I were super excited to try out a new cocktail place, as ABQ seems to be lacking. We were greeted at the door, showed our IDs, and proceeded to sit at the bar.
I was intrigued by the variety of different cocktails on the menu and was wondering how they are crafting this many. Then realized, they're pouring the cocktails from the tap… we decided to give the espresso martini a go. Due to it not being shaken with ice, the flavors were not blended well and it wasn't nearly cold enough. We decided to tab out.
Maybe we tried the wrong thing, but spending the same amount on a cocktail from the tap versus a bartender crafting it doesn't sit well with us. It's a shame as the vibe and facility are great.
Albuquerque, NM
1 Star Yelp
6/18/2021
As an avid supporter of locally owned and woman owned businesses, I was super bummed out by the atrocious and super disrespectful behavior of the owner. We were pumped to try out happy accidents after hearing so many great reviews of the food and drinks, which were both great! But after moving one of the tables 6 inches to be able to reach our food and drinks at one of the front tables against the window (with the help of one of the servers), the owner came over to our group, and literally started screaming obscenities at us and calling us "entitled" and "privileged" for moving her table. We really meant no disrespect, and we were there to support her business. We apologized, but the public harassment just kept going. She was so incredibly uncool and unkind. I truly hope she was just having a bad day, we all have bad days.
1 Star Yelp 8/15/2022
Put this on your hilarious Yelp review board. You make people feel bad and you're not nice.
1 Star Yelp 1/2022
Place is straight ass, drinks are too expensive and the wait staff and owner were absolutely terrible. Fuck this place. Anyone who disagrees can come fight me (owner and staff included).
5 Stars Yelp 2/2023
I would try every cocktail if I could.
The atmosphere is casual and fun. Good spot for a night with friends or a date night.
Mocktail selection is outstanding and makes everyone feel welcome. The cocktail program is very creative and unique. Nothing else like this exists in Albuquerque.
Service leaves something to be desired, and when I asked to pay cash, the waitress charged my card anyway and the credit card fee I was trying to avoid. Otherwise, I'd go back in a heartbeat
—
Send in a voice message: https://anchor.fm/3starspodcast/message